WE WORK TO BRING ECONOMIC DEVELOPMENT
TO THE CADILLAC AREA
WE GROW THE CADILLAC ECONOMY THROUGH PARTNERSHIP WITH THE ALLIANCE FOR ECONOMIC SUCCESS.
The CACC partners with the Alliance for Economic Success (AES) to promote economic growth and development to benefit the greater Cadillac area. The AES works to provide business and community development services, resulting in solutions for and with businesses and communities, creating prosperity through partnership.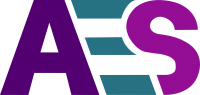 OUR ROLE IN ECONOMIC DEVELOPMENT
THE PROCESS FOR

ECONOMIC DEVELOPMENT

IS ONGOING AND TAKES

TIME

TO

BUILD

ON